These 6 Ghanaian diminutive actors and their ages will surprise you
We get a lot of emails with people asking how old is Yaw Dabo, Wayoosi, and co.—And so based on Popular demand
Ghpage.com
have finally decided to make this compilation and bring you the ages of these 6 diminutive actors.
These actors are small in the figure but are mostly regarded as an adult.And so we know you have always and ever wondered the actual ages of some of these diminutive favourite Ghanaian or African celebrities.
Well, this post is here to provide all (or most) of the answers you need. From the likes of Yaw Dabo to Don Little, Wayoosi… find out below, how old some of these "small" celebrities in Ghana really are.
1.Don Little (Age:20)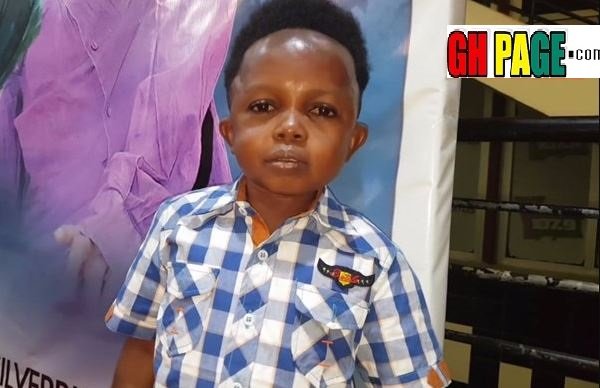 Don Little got introduced earlier this year unto Funny Face's TV series 'Cow and Chicken' and since has become the toast of the town.
Also known as Funny little Man, he is known to say he doesn't like little ass girls but rather wants a girl with a big booty that is as big as funny face's car tire.
Not long ago, he Confessed to Sleeping With 5 'big' Women and also stated that, he is a 20-year-old man who only completed Junior High School.
FLIP NEXT TO CONTINUE READING
[next]
2. Wayoosi (Age:42)
One of Kumawood's greats, Wayoosi celebrates his day of birth on the 15th of September, is currently 42 years old. Yes, we bet you didn't know that.
Wayoosi made his fame and fortune from the Kumawood movie circles.
Wayoosi is an alma mater of the College of Arts at The Cabin in Kumasi. He was a painter by profession before the fame. He had his secondary school education at Kings International School, Kumasi.
According to what Ghpage.com gathers, Wayoosi considers Lord Kenya as his godfather. He claims Lord Kenya introduced him into the entertainment world by accepting him into his [Lord Kenya's] dancing group called "Mabosa".
This gave him a stepping stone in the entertainment world which will eventually make him the actor we know today after he was discovered by Justice K. Bentum, a Kumawood movie producer.
FLIP NEXT TO CONTINUE READING
[next]
3.Yaw Dabo (Age:19)
His real name is Samuel Nana Yaw Dabo but popularly addressed as Dabo aka Adwen Kessie (big brain), is a Kumawood comedian who started making waves after featuring in several Ghanaian movies.
He he has starred in over 60 local movies.
Samuel Nana Yaw Dabo was born in 1998. The Ghanaian actor is 19 years old but has been speculated to be over 26 years old because of his look.
The comic actor revealed in a chat that he joined Ghanaian 'Kumawood' industry as a result of his little size but he found it a bit difficult in his career but was later introduced into the movie industry by popular actor Kwaku Manu.
FLIP NEXT TO CONTINUE READING
[next]
4.Joe Shortingo (Age:31)
Actor Joe Shortingo, born Joseph Pamfo, is one of Ghana's celebrated actors excelling in the local Twi movie industry. Sometimes he is also featured in English movies and TV series.
According to him, Osita and Chinedu(Aki and Pawpaw) inspired him since 2002. started shooting a series called 'Broadway' from Point Blank Media Concept while reading a short diploma course, Computer Software Application sponsored by Mr Addo, proprietor of Vision One Media Concept.
FLIP NEXT TO CONTINUE READING
[next]
5. Osita Iheme(Age:35)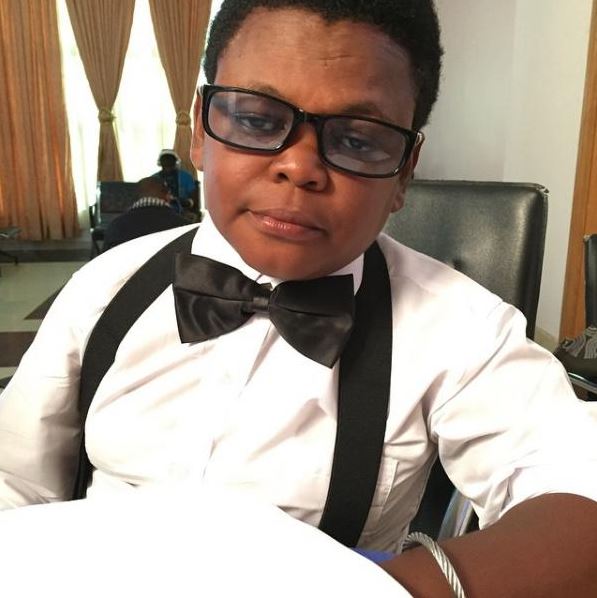 Osita Iheme born February 20, 1982 is a Nigerian actor. He is widely known for playing the role of 'Pawpaw' in the film Aki na Ukwa alongside Chinedu Ikedieze. Osita Iheme has often been described as one of the best actors of his generation.
Born and bred in Abia State, Osita has a Bachelor of Arts in Computer Science from Lagos State University.
6.Chinedu Ikedieze (Age:39)
Chinedu Ikedieze, MFR is a Nigerian actor. He is best known for playing alongside Osita Iheme in most movies after their breakthrough in the movie Aki na Ukwa.
He was born on December 12, 1977.
A D V E R T I S E M E N T
---
****Do you have any
TIP OFF or a News Story,

you would want

Gossipmail.co

to publish? Send us an email to gossipmailco@gmai.com or Whatsapp us on (233) 0264085131 Now!